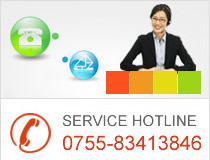 ADD:7th floor,Building 6,Zhongyuntai Industrial Park,Tangtou Road,Shiyan Street,Baoan District,Shenzhen,China.TEL:+86 0755-83413846 83428873FAX:+86 0755-83427458 EMAIL:szeload@126.com
The largest solar energy companies into China
China's increasingly clear renewable energy development strategy and the unfathomable photovoltaic industry market potential has attracted the eyes of the world's largest solar energy enterprises -- Germany Kang group. Yesterday, Kang group Shanghai branch company officially unveiled, the declaration of the photovoltaic industry world-class predators finally to China has taken a tentative first step.
At present, the annual growth rate of renewable energy market in Asia is over 30%. In accordance with the concept of the Chinese government, renewable energy will become important solutions to traditional power generation mode of substitution, plans to in 2020 from renewable energy provide 15% of the total generating capacity, and in 2040 increased to 30%.
This Chinese predators into market, what impact will the domestic photovoltaic enterprises? Shenzhen City century, century, Han Zong, power equipment Co., Ltd., said: "the international investment in China, which is both a challenge and an opportunity. Kang can come, will give us a lot of pressure and competition, they are famous enterprises in many aspects of our advantages, we should do a good job in response. At the same time, Kang can advanced technology and management can also give us the opportunity to learn, we have to grasp this opportunity to work hard to enhance their own strength. Only to be strong, will not be afraid of his challenges. At the same time, in some areas of the photovoltaic industry, we still have their own advantages, such as the division of the wind and solar complementary controller and solar controller, is that can not be better than. This is our pride. Finally I wish the Chinese PV companies are getting better and better"

Previous:Our product description of the MTTP scenery complementary controllerUnder:Division I won the bid for the East and East power wind power plant project