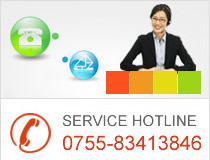 ADD:7th floor,Building 6,Zhongyuntai Industrial Park,Tangtou Road,Shiyan Street,Baoan District,Shenzhen,China.TEL:+86 0755-83413846 83428873FAX:+86 0755-83427458 EMAIL:szeload@126.com
Chinese PV companies through the investment to seek cooperation with Taiwan enterprises
Industry insiders said that the Chinese mainland solar energy companies have been in cooperation with the Taiwan region to negotiate to circumvent anti-dumping and countervailing investigations. In addition, the Taiwan regional government is likely to Chinese enterprises on the investment ceiling of Taiwan enterprises increased from 30% to 50%, is expected to further stimulate investment in this initiative.
Recently, counselor of the State Council, China Renewable Energy Association feldspar set atlas to Taiwan to participate in industry conferences, this visit is regarded as paving the way for China PV enterprises to invest in Taiwan photovoltaic enterprises.
Despite China's solar supply chain is still in a state of fluctuations, the government is still full of confidence in the industry, and the cooperation of the Taiwan region is also a strategy to face trade barriers. In addition, the share price has continued to decline in Taiwan PV companies, so now is the best time to invest.
Taiwan's economy, said the government intends to make the Chinese mainland enterprises to invest in such as integrated circuits, semiconductor equipment, packaging and testing, panels, LED and solar cells and other high-tech industries. However, market observers believe that Chinese PV companies should first focus on the Taiwan has the influence of photovoltaic enterprises.
Shenzhen City Shiji Yinuo Electric Power Equipment Co., Ltd. marketing manager Yao Pengfei also published his own views, he believes that Taiwan has rich resources of solar energy and wind energy, the development of photovoltaic industry has great potential and advantages. The Chinese government in the near future there will be a corresponding policy to encourage mainland enterprises to invest in Taiwan photovoltaic industry, for the government and the country is a win-win, mutually beneficial things. At the same time manager Yao also talked about the company for investment of Taiwan PV Plan, he said: "we Shiji Yinuo company as the industry has an influence on the enterprise, for the Taiwan PV industry investment, confidence, determination. We have certain advantages, especially the scene complementation controller and solar controller, in quality and technology than its peers, and we have 14 years of experience in project. "

Previous:Scenery complementary controller market analysisUnder:Increase the technological innovation of awesome photovoltaic industry